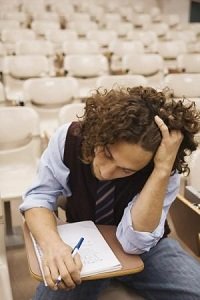 Current college application season already has all chances of becoming the most competitive year ever, at least in more high-end colleges. And it is not a single-year tendency – statistics show that the number of applications to about 70 percent of all American colleges has been stably on the rise for 10 out of 15 last years.
However, the implications of this are not as straightforward as they may seem. Why does it happen? Is the total number of students growing? Are colleges in question getting better and attracting more applicants? Or is the reason something else entirely?
Harder Doesn't Mean Better
There is a growing body of evidence that the growing selectiveness of the majority of American colleges is not their growing quality of education, but rather the situation surrounding the process of application in its entirety. Claims of growing selectiveness make students ever more anxious and nervous about their own chances, which results in them sending numerous applications per person. The advent of the Common Application – an online application allowing you to send as many applications as you wish with a single click – made this diversifying easier than ever. On average students send as many as 4-5 applications, but it is far from being the limit – no less than 30 percent of students apply to 7 or more colleges simultaneously.
Vicious Circle
All this doesn't simply oversaturate the admission market, but also creates a lot of unhealthy distress and college application anxiety among students. For them getting into a college turns from a conscious choice into a kind of lottery – as colleges are getting more and more selective, students have less and less confidence in their ability to get into the colleges they want to join, and to cover all bases they spread themselves thin, just to be on the safe side. As a result, we see a classical vicious circle: as colleges grow more selective, students counter it with sending more applications, which in turn increases selectivity even more.
Fear of Failure
Such a situation cannot but take a toll on physical and especially mental health of students. Chronic college application anxiety and overexertion, constant tension and uncertainty about the future breed mental distress that can result in serious health problems, leading to depression, nervous breakdown and other detrimental states, even affecting physical health in the long run.
The Uncontrollable
The fact that more and more often students perceive admission to a college as something they have no control over also doesn't make for a beneficial influence on their psychological makeup. The choice of college to attend is a turning point of one's life, and not being able to influence it in any significant way, having to leave it almost entirely to chance creates the sensation of helplessness and frustration that may seriously injure one's feeling of self-worth and belief in one's ability to influence their own life.
Colleges suffer from this state of affair as well. They get a more randomized pool of students – instead of getting applications only from students who are genuinely willing to attend a particular college, they have to admit students that have no special feelings for them. One can only wonder how it can influence the university culture in the long run.