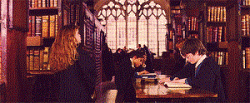 The purpose of learning is to acquire new information, new knowledge, and new skills. The beauty of this process lies in trials and errors, and also in searching for help. We are not born with essay writing skills. That's why students will naturally need a lot of help on the first stages of their academic path, especially when it concerns academic writing. The thing is that academic help is not limited to custom writing companies. Getting assistance from an academic writing service is just one of the options. Below, we will provide you with 6 alternate ways to get academic help.
1. Ask a Friend for Help
The first tip for you will be to do what you always do when you need any kind of help. Ask your friend for assistance. Maybe he or she will come up with a brilliant topic for your next research paper. Or maybe he or she will have time to read your essay and tell you if your arguments are on point. However, avoid using your friends as tutors only and remember to return a favor to them.
2. Find a Senior Who Can Help You
Everyone was a beginner once. Find someone who has already gone through what you are trying to master right now. Often, senior students are happy to share their knowledge with younger ones. Besides, they learn things better when they can explain them to others.
3. Schedule a Session with Your Supervisor
You can always go directly to your supervisor and ask him or her for help. There is no shame in this. On the contrary, your supervisor will see your determination to understand and will do everything to help you. So, write him or her an email or approach personally and ask for some of his or her time. During the appointment, ask as many questions as you need, until you have your answers.
4. Consult Academic Writing Guides and Manuals
There are lots of books dedicated to academic writing. Every style has its own manual where you can find tips on formatting and referencing your papers. For example, the University of Chicago has a really useful guide that all students can benefit from, A Manual for Writers of Research Papers, Theses, and Dissertations. It does not only cover Chicago and Turabian style family, but it deals with a large area of writing-related topics, such as defining a problem, addressing the audience, using proper punctuation, and many more.
5. Look for Free Online Academic Writing Courses
Another thing that you can do is to find a decent academic writing course and to complete it. If there is no such course at your college, then you can search for one with trusted eLearning platforms and take the course online. For example, you will find that academic writing is taught on Udemy, Coursera, and other eLearning websites. Just find a course that fits your time, budget, and expectations. And don't forget to see the course reviews before enrolling.
6. Surf the Forums
There is a bunch of forums for students out there. In fact, almost every university has its own where students can exchange ideas, discuss academic-related issues, or ask each other for help. Don't be shy to ask for assistance there. Search for some large ones, such as The Student Room (UK) or The International Student Forum, and create an account there. Don't forget also about such useful websites as Quora. Those who ask questions will get their answers.
While you are a student, your task is to learn. Don't give up whenever you have any difficulties, especially with academic writing. Strive to do your best, and, in doing so, don't forget that you are entitled to get an assistance when you really need it. Ask your friend or a senior for some help, approach your instructor or supervisor, attend a course on academic writing, or consult sources such as academic writing manuals or student forums. Ask a lot of questions — all in all, that's what studying is all about.