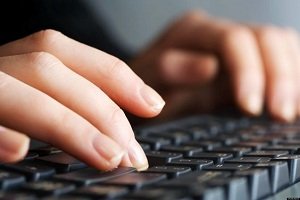 Well, perhaps no app can magically turn you into a pro; but one thing is for sure – they certainly can help you improve your writing. So, if you want to make your academic writing hell of a lot easier, keep on reading.
Essay Writing Guide is exactly what it says on the tin – a reference tool to keep at hand when you write an essay. It contains all the information you may lack, easily available and presented in laconic manner, without a single excessive word to muddle the meaning and waste your time.
Suitable both for beginners who are learning the ropes and experienced writers to remind them of things when the need arises.
This app has been designed specifically for those who prepare to take TOEFL or similar English writing test. Its declared goal is to level you up to the full-mark TOEFL essay in mere 15 days, and it has tools to deliver the goods: you have all 185 TOEFL topics and more than 400 sample essays, as well as the possibility to send your essays for review and guidance.
Probably the best English writing learning tool out there.
Essay Writing Workstation combines two extremely handy things: a comprehensive 45-chapter handbook with careful, detailed, step-by-step instructions on writing more than 40 essay types, and an inbuilt workstation that makes writing much easier.
Despite minor interface issues, it is still one of the most convenient essay writing tools on the market.
Another clean and simple essay from the creator of TOEFL Essay Preparation, this time for improving your writing in general. Enhance your sentence structures, enrich your vocabulary and learn from the example of top-notch essay writers.
Minimalistic interface eliminating everything that isn't necessary makes an extremely handy and easy-to-use tool.
Carefully planning your essay can mean all the difference between success and failure, and Essay Planner is created to help you with preliminary work on your writing. This app offers you a Plan of Attack on the essay in question, taking into account your current situation and suggesting strategies for research, planning and writing.
Although some users report problems with making it work, the majority still find it quite useful.
Essay Organizer is a full-fledged writing platform that allows you to write essays and other types of academic writing directly on your iPhone or iPad without resorting to any additional devices. In addition to that, it offers instructional info on essay writing – as a result, you won't need to use any additional sources of information and will be able to write, consult essay writing tips and improve your writing technique all at the same time.
Even if your academic writing skills leave much to be desired, with the help of judiciously selected apps you may considerably improve your chances of getting a higher score – so don't ignore this possibility!