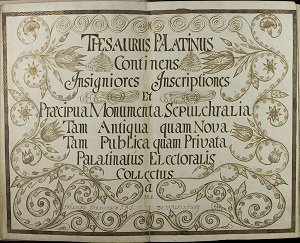 When you are writing an essay or a random creative piece, your task is to demonstrate your use of language, make your point clear, or introduce the atmosphere of your inner world to the reader.
Using a thesaurus will help you enrich your writing with compelling and stylish vocabulary. You can picture it as a giant web that you are spinning while using a variety of lexical possibilities. You choose the right words and set the shape along with direction of your construction.
Where to Find
Thesaurus is your tool that will help you locate the appropriate synonyms in order to change the existing words with the similar ones in their meaning. While most thesauri can be found in print, there are online tools which can be more accessible to a present-day student. The simplest way to pick the right synonyms is by using the Google omnibox (search bar). Just type in "synonym" next to your word, and you will be provided with a definition and similar vocables and expressions that match each of the word's meanings.
When to Use
You can use a thesaurus when you're not sure about your word choice. For example, you have one particular term in mind, but it doesn't sound absolutely right. Consider changing it with a synonym. Also, you might find a thesaurus practical when you want to clarify the meaning of a certain word. Sometimes, you only need to see your vocable next to the other similar ones. Of course, thesauri are exceptionally handy when a certain word occurs in the text too frequently. You can simply pick an alternative one.
When to Avoid
Still, overusing a thesaurus will likely harm your writing. Therefore, you should avoid changing simple but precise words with complex and more abstract ones. It is always better to be concise when it comes to expressing your thoughts or explaining an idea. Fancy synonyms for their own sake are unnecessary and even excessive. Also, the more pretentious the word looks, the higher the chance that it might be outdated. You might need that only in case you are writing a creative history-themed piece and want to remodel the atmosphere. What's more important, you should remember that words are rarely absolutely interchangeable. Usually, synonyms have a specific area of usage and a particular tint to their core meaning; There might even be some particular words next to which they can or cannot be used.
Be sure to remember your limitations and the possible shortcomings of using a thesaurus — this is the tool you need to use in a smart way in order to start benefiting from it. All in all, the quality of your writing will not be improved by thesaurus without a sufficient vocabulary of your own. Reading books has proven to be really useful in expanding your lexicon; it is the best method so far. You can also start learning foreign languages, as it provides you with alternative views on the commonly used words and expands your horizon linguistically. Nurture your language, so that it constantly expands and provides you with more alternative ways of expressing your everyday feelings.