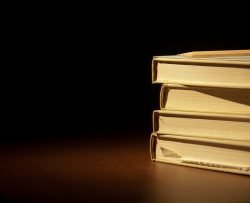 Kate L. Turabian, Wayne C. Booth, Gregory G. Colomb, Joseph M. Williams. A Manual for Writers of Research Papers, Theses, and Dissertations: Chicago Style for Students and Researchers (8th ed.). Chicago, IL: University of Chicago Press, 2013.
ISBN-13: 978-0226816388
First published in 1937, the book A Manual for Writers of Research Papers, Theses, and Dissertations has seen its eighth edition in 2013. Its author, Kate L. Turabian, has worked for decades as a dissertation secretary with the University of Chicago. She has collected the best academic writing practices along with useful tips on researching, writing, formatting, and referencing academic papers. Up until now, her academic writing book, revised and completed by other prominent scholars, remains the number one manual for students of all disciplines. Below are the 8 main reasons why you should consider buying the Manual for Writers.
1. It Will Help You at Every Stage throughout Your Studies
Students who own the Manual confess that they have been using the book right from the start of their studies and till the graduation. Whatever your assignment is, an essay, a research paper, or a master's thesis, this book will be your best friend and consultant.
2. You Use Different Referencing Styles in College
There is no universal referencing style in the academic world. For Social Sciences, you will normally have to use English papers, the MLA ones. However, Chicago, is one of the oldest writing styles, both in the academic and non-academic world. It is, however, easy to get confused when teachers and professors have different requirements on formatting and referencing your papers. Using a comprehensive Chicago style manual will help you sort the things out and use the style properly.
3. It Is Highly Recommended by Professors
A Manual for Writers of Research Papers, Theses, and Dissertations is highly valued in the academic world by professors. Using the book will guarantee that you and your professor are on the same page. Make sure that you use the most up-to-date edition that matches the latest version of Chicago Manual for Style.
4. It Contains All You Need to Know about Chicago/Turabian Style
If your university uses the Chicago/Turabian style family, then no chance you'll get far without this book. Let it become your desk companion or your bedside book. It covers all topics, from the research preparation to the final stages of your paper finalization.
5. It Contains Examples of Citing the Most Recent Media Sources
Apart from the classic sources, such as manuscripts, books, or journals, the Manual will instruct you on how to cite the electronic sources. This will include the most problematic ones, such as online videos, social networks, discussion groups, or online podcasts.
6. It Deals with Many Issues in Writing (apart from Referencing)
Referencing and citation are not the points of the main focus of the Manual. It also covers information on how to define your research hypothesis, on how to define and address your audience properly in the text, or on which lexicon to use and which to avoid. Also, unlike other guides, this one deals with punctuation and pays great attention to commas.
7. Our Grandparents Have Used It too
We have come upon stories from students who received their first copy of the Manual from their grandparents. Surprisingly, the book worked for them good in terms of general advice on structuring the paper and referencing it. The latest edition, however, provides even more extensive and, naturally, up-to-date information.
8. It Can Resolve Any Disputes with Professors
When you follow the Manual, you can be certain that the paper you submit will get you a high grade. If, however, it happens that your professor has a different opinion, then be sure to have the copy of the Manual with you. Sometimes, this can reward you.
A Manual for Writers of Research Papers, Theses, and Dissertations is a perfect reference book for all students who use Chicago/Turabian academic style. It will provide everyone with help and guidance not only with citing and formatting, but also with other issues that are important in academic writing. What's more, this guide has been proved by years and thousands (or even millions) of papers written with its help.